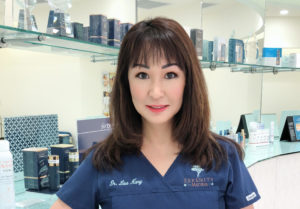 When you first meet Dr. Kang, there is something delightfully charming about her that is almost angelic. She doesn't have the air of a renowned general surgeon, nor does Dr. Kang come across as one of the most knowledgeable and well-respected doctors in the Medspa space—but she is.
Dr. Lisa Kang was born in South Korea and immigrated to the United States with her family when she was only nine years old. She didn't speak English, but she could play the piano. Her dad was a neurosurgeon in Korea, and her mom had family in San Jose. So, they packed up the family and relocated to San Jose, California, with her two older brothers and younger sister.
Dr. Kang never thought of any other path than that of a physician. Because of her father's influence of helping other people, she wanted to do the same. Being of service has been a part of her family's ethos even before they arrived in the United States. Lisa grew up in a Christian family and seriously thought about becoming a missionary doctor. Two of her uncles, one aunt, and a cousin were all pastors. Throughout her high school and college years, she played the piano every Sunday during Church Service and at times, sung in the Church Choir.
Dr. Lisa Kang attended U.C. Berkeley and double majored in Biochemistry and music. After graduating U.C. Berkeley, she attended George Washington University of Medicine in Washington D.C. for another four years. While in medical school, she thought she wanted to become a pediatrician because she loved children so much. But, when Lisa started her surgical rotations, she fell in love with the fast pace and complexity of the work that the surgeons did. Because of her understanding of music, her brain and hands were well trained for the grueling work mastered by surgeons.
Following the passion that she found at medical school, she went on to become a general surgeon by completing a five-year residency program at the University of California Davis, East Bay General Surgery Residency Program. After she graduated as an M.D. in surgery, she became a practicing general surgeon for another seven years. Her area of expertise was abdominal surgery, which included working on organs. She loved the quick recovery and improvement from her clients after she operated on them.
Lisa never planned to give up general surgery, since she spent so many years becoming a surgeon. But, in January of 2006, she received a flyer from a laser company doing a trade show near her. She was drawn to the immediate results from lasers and cosmetic treatments like Botox and fillers that could make a difference instantly. Her passion for new technology and instant results was fascinating to her and she wanted to pursue it. Her brother David, who is also a surgeon, started helping her with Serenity MedSpa. Lisa had her son, Jonathan, several months after opening Serenity MedSpa and when he was only a month old, she would bring him to work and care for him between patients.
Lisa is a passionate explorer and loves finding new ways to do things. She had no reason to start a MedSpa. But, as a female general surgeon, her schedule would have been completely different if she continued to practice general surgery. She would be on call and would have to be available for emergencies. That was not a life for a mother. So, in 2008, she transitioned out of general surgery to a full-time practice at the medspa.
Now, over a decade later, Dr. Kang has opened up a second location in Burlingame. The main impetus for opening the Burlingame office was because of her interest in the benefits of patients own stem cell therapy. The stem cells are harvested from the patient's own body via a mini liposuction, usually from their flanks or abdomen. The stem cells are then extracted from the fat cells through a special centrifuge system. The extracted stem cells are then injected into specific areas that need regeneration. Some of the most popular uses of stem cells therapy are for hair loss, general well-being, and facial rejuvenation. Serenity MedSpa's second office is located in a medical facility in Burlingame, which is legally required for the type of procedures she is now focusing on.
Along with the stem cell therapy, two of the most popular treatments that her patients are getting is the Broadband Light treatment (BBL™) and Platelet-rich fibrin (PRF). PRF is a procedure where Dr. Kang injects patient's own growth factors in the plasma derived from the patient's blood into areas that need rejuvenation and allow nature to take over. The PRF helps to build collagen and regenerate the tissue and is being used in places like under the eyes to minimize dark circles and fine lines.
"This is a vast changing field. Technology is constantly improving. My goal is always to provide the latest and the best, yet safe, noninvasive treatments that deliver solid results for my clients. It is very fulfilling to see my patients being happy and more confident when they see real and noticeable improvements from their treatments." Dr. Lisa Kang states that she already has several new treatments and products that she is planning to add on to the current comprehensive menu of offerings within the next month.
Dr. Lisa Kang has a beautiful combination of left and right brain coordination. She is both musically inclined as well as scientifically logical. It is a perfect balance: an aesthetic eye, enhanced with the steady hands to do delicate procedures on her patients. Dr. Kang is very lucky to have a profession that she is passionate about and the skills to deliver incredible results to her clients who rely on her to help them put the best face forward.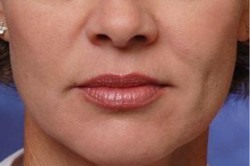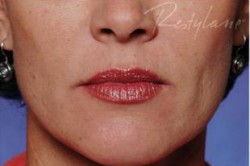 Along with facial work, her office offers services in body contouring, hair loss, feminine rejuvenation, cellulite and stretchmarks and skin tightening. One of the latest technologies she has invested in is the DIVA™ laser which resurfaces the vaginal canal, adding elasticity and helping with dryness and stress urinary incontinence.
As well as being a respected surgeon, Dr. Kang is a mother of two wonderful children: Jonathan 11 and Chloe 6. When she is not working, she loves to travel and explore new countries with her husband and their children or giving back to her community by volunteering or donating her services. She has co-chaired events for REAF, which does so much to support at-risk youth and the elderly as well as the the RoomsThatRock4Chemo, which helps to create healing environments for chemotherapy patients. Dr. Kang has also supported Raphael House, which helps the homeless, and Kristy Yamaguchi Always Dream Foundation.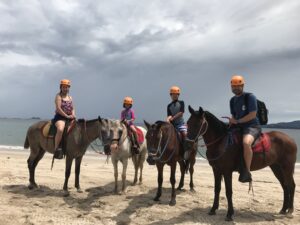 126 Post Street, 2nd Floor, San Francisco, CA 94108
(415) 781-9200
and
1720 El Camino Real #160, Burlingame, CA 94010
Phone: (650) 887-7777