Since I was in fifth grade, all I ever wanted to do was to tell stories and write books. The first story I wrote was called "Penny's From Heaven," which was about my mentally handicapped sister named Penny. Then, in middle school, being a dramatic, pubescent girl dealing with inner angst, I won numerous awards for my poetry.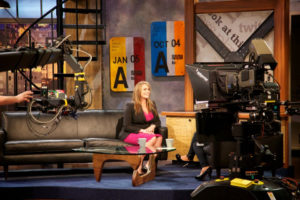 When I was 19, I moved to Australia, where I completed my undergraduate studies along with a few other sundries that you can learn about in my TEDx Talk. During my five years in Melbourne, I had a wonderful modeling career and worked on a gameshow called Blind Date, where I traveled Australia with the winning contestants. While in school, I fell in love with the poet Banjo Paterson (b 1864)—especially his poem The Uplift. The Australian contemporary author who I admired to the point of obsession was Bryce Courtenay. His most famous work is The Power of One—which is a brilliant narrative of a boy living in Africa during WW2 that was later produced into a film. But what I loved the most of his was a small book called A Recipe for Dreaming. That small tome inspired me so much that started producing little books I would give to friends and family. Bryce Courtenay started his career in advertising, so I decided that's what I'd do when I returned to the United States.
And, I did. Back in San Francisco, I began my career in advertising and marketing and my focus was on market research and branding. I specialized in creating strategic marketing plans, forecasting industry trends, developing partnerships, and building brands from the ground up. My clients included SKYY Vodka, Nordstrom, Jones New York, Hard Rock Hotel, Forever 21, and Honda Motorcycles. I was telling the stories of big brands.
Then, while on a fateful trip to Peru, I was in a plane flying from Lima to Dallas. The left engine caught on fire. I truly thought we would be the headlines of the next day's news: American Airline's Flight From Lima to Dallas Smashes Into Andes-All passengers Dead. The fear of death was still and silent. All the passengers froze in silence. It was eerie and very surreal. Time was moving in slow motion while the cabin filled with smoke. The sirens of the smoke detectors in the bathrooms blasting were the only earthly sense available. (Yes, the smoke detectors really work!) It was then that I made a deal with the universe. If we landed on terra firma, I would give up my career in advertising and focus on empowering women to travel and sharing their stories. Let me explain….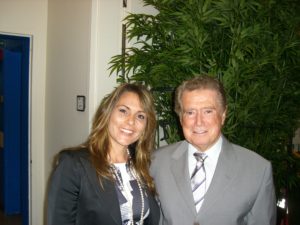 Since I spent so much time traveling alone, many of my friends insisted that I share my insights and inspirations of solo travel with them. I was also taking courses at Stanford and my professor Hal Louchheim told me that I needed to start a website, So, I came up with the name TangoDiva (I learned how to fly and my friends called me Tango). After the flight from hell, I quit my advertising job and created TangoDiva.com—a worldwide online social network for women. My dream was to connect and empower women around the globe with the wisdom I gleaned from my solo sojourns. I also wanted to teach women how to write about their adventures and then share their stories on TangoDiva. TangoDiva clients and partners included Club Med, Miraval Spa, MBT Shoes, The RealReal, Marriott Hotels, JetBlue, and many others.
I wrote Fly Solo: The 50 Best Places on Earth For a Girl to Travel Alone (Penguin Books). Which was published in four languages. That was followed by Body, Mind, and Solo: 7 Keys to Conquering the World Alone (Balboa Press-Hay House). I have spoken at numerous conferences and schools including Stanford, NYU, SFU, the American Marketing Association, PR Summit, Financial Women's Association, NAWBO, IMPOWER, Asian Women in Technology, and many others.
A few of my TV appearances include LIVE with Regis and Kelly, NBC-NY, FOX, CBS, and ABC. My advice has been written up in thousands media outlets including Chicago Tribune, New York Times, Wall Street Journal, ELLE, Marie Claire, Allure, SELF, and Real Simple. I was the travel expert on KTRB 860 AM and ABC New 10 in California as well as the travel editor for Nob Hill Gazette for five years.
Then, I became a single mama and my focus was squarely on raising my daughter. I stepped back from solo travel and I eagerly stepped into motherhood. Since that time, I have had the privilege of working with some amazing people who have trusted me to craft their stories and build their brands. I would love to help you!
Along with being a mother, helping others find their true voice and vision is my passion and purpose!