The idea is quite brilliant. Create a series of exclusive events in the British Virgin Islands (BVI) where guests have the opportunity to meet some of the most gifted winemakers in the world and sample their award-winning wines. Then, the wines are expertly paired with innovative creations by international top chefs at some of the Caribbean's most exclusive resorts, three of which are featured in 2008's Forbes Traveler 400 best luxury hotels and resorts in the world. And all the money raised goes to local charities.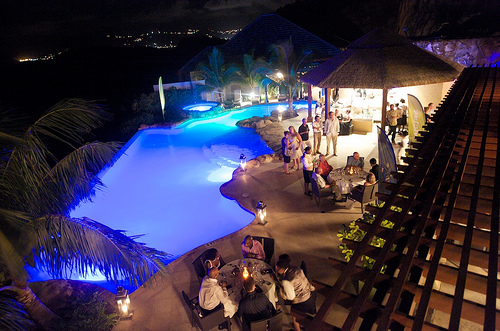 Like many high-end destinations, the British Virgin Islands have taken a hit due to the economy. Jet setters who, last year, didn't flinch at dropping $20,000 a night for villa rentals are thinking twice about putting that kind of cash on their bruised Centurion Cards. But even though personal luxury travel has lost altitude, many corporations are still looking for ways to donate and make a positive difference in the world.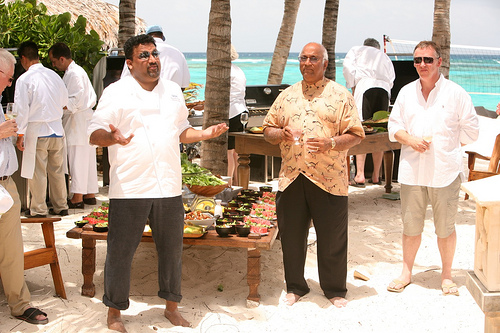 That's where the BVI Charitable Fund steps in and gives businesses some great perks for donating to their programs in the British Virgin Islands. This ingenious idea is the brainchild of Ajit Mathew George, who is on the Board of Directors of the BVI Tourist Board and Film Commission, as well as the Managing Director at Nail Bay Resort on the island of Virgin Gorda. Last year, he created the BVI Charitable Fund to support several local charities throughout the islands and his first successful venture was the highly praised Winemakers' Dinners series.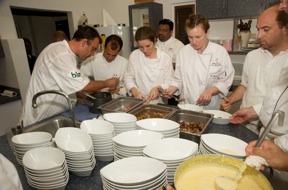 His sell? "Donate a nice, large sum to the BVI Charitable Fund (where 100% of the net proceeds go to local charities), and we'll give you tickets to attend the Winemakers' Dinners at four different venues throughout the British Virgin Islands." Of course, the hottest ticket on the lineup was the lunch and dinner events on Sir Richard Branson's ultra-exclusive Necker Island, which along with every other dinner sold out in advance.
Unlike many offshore schemes for the rich, the BVI Charitable Fund is a legitimate nonprofit dedicated to giving back to the youth in the BVI and the BVI Red Cross. The net proceeds from the Winemakers' Dinners go to support YEP (Youth Empowerment Program), BVI Red Cross, St. Mary's School, Virgin Gorda and St. George's School, Tortola. At one of the dinners on Guana Island, the kids from YEP attended the event and showed guests some of the art projects they were working on.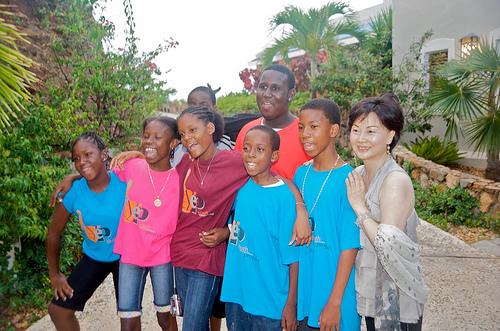 The Event Details
Between July 16th and 19th, seven visiting chefs, prepared seven course formal dinners that were served with a minimum of 14 different wines made by seven winemakers who personally presented their wines each night. Many of the events were held on private islands including Necker Island, Peter Island, Guana Island, and a private estate in the North Sound of Virgin Gorda called Mooney Bay.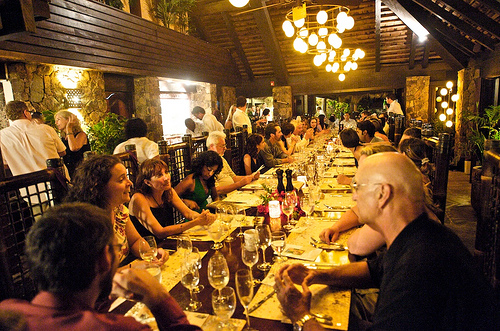 The visiting master chefs, all of whom volunteered their time and talent, included Chef Vikram Garg from Halekulani on the Beach at Waikiki, Honolulu, Hawaii, Chef William Fuller from Big Burrito Restaurant Group, Pittsburgh, Pennsylvania, Chef Thomas Hannum, C.E.C., Wilmington, Delaware, Chef Alain Ivaldi from Marseille, France, Chef Michele Mitchell from Wilmington, Delaware, Chef Carla Pernambuco from Carlota, Sao Paulo, Brazil, and Chef Rachel Yang from Joule, Seattle, Washington. BVI Chefs include Craig Harnden from Necker Island, Virgin Gorda, Giorgio Paradisi from Giorgio's Table, Virgin Gorda, Chef Davide Pugliese from Brandywine Bay Restaurant, Tortola, and Chef Lisa Sellers from Peter Island.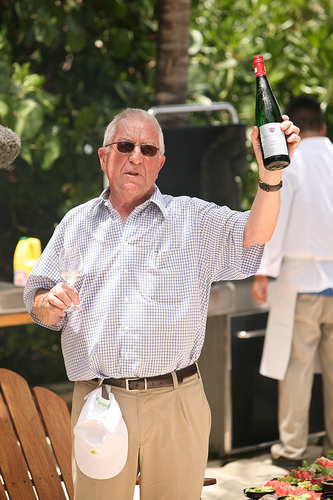 The world-class winemakers who donated their wines and attended the July dinner series were Pio Boffa, Pio Cesare, Italy; Jon Priest, Etude, California; Manuel Muga Pena, Bodegas Muga, Spain; Sandra Tavares Da Silva, wine&soul, Portugal; Bernhard Kirsten, Weingut Kirsten, Germany; Jorge Serodio Borges, Quinta do Passadouro, Portugal; and Wilhelm Haag representing Fritz Haag and Schloss Lieser, Germany.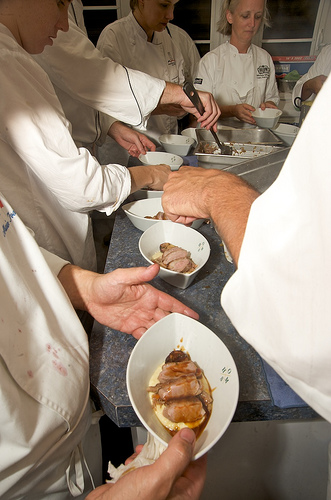 The next Winemakers' Dinners series is in December, but if you want to set foot onto Necker Island, that dinner will be next year based on a public promise Sir Richard made to Ajit George at the end of this year's dinner. And instead of paying the $51,000 per night for the privilege to stay on Necker Island, you'll just have to write a check or pay by credit card to the BVI Charitable Fund for a fraction of the price. And, for you high rollers, you could have stayed at Necker Island for a mere $13,000 for four nights during the July Winemakers' Dinners (that money does not go to charity though, so don't even think about writing it off). The Winemakers' Dinners series offers a few different vacation packages that you can CHECK OUT HERE.
This year, the Winemaker's Dinner raised over $100,000 for the BVI Charitable Fund as well as increased the exposure of the British Virgin Islands, it was a win-win for everyone involved-the sponsors got access to ultra-lux destinations, the BVI Charitable fund raised substantial dollars, and winemakers and chefs got a free trips to the BVI in exchange for their generous time and energy.
Over 1,000 people in total attended the four dinners, seven luncheons and the VIP Reception, which featured 78 separate courses of food, and 87 different wines that were paired with these courses.
Travelers and media from throughout the world including Brazil, Czech Republic, France, Germany, India, Italy, Korea, Portugal, Puerto Rico, Slovakia, Spain, United Kingdom and the United States of America attended this event.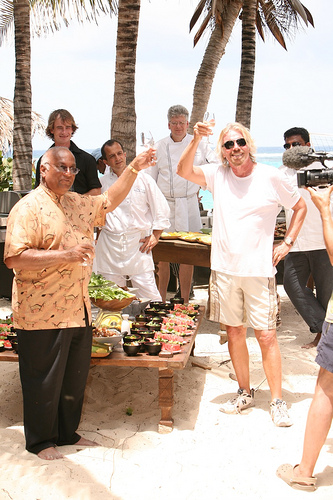 So, if you are interested in spending a few magical nights in the British Virgin Islands, networking with some of the top chefs and winemakers in the world, and chilling with Sir Richard Branson on Necker Island, then this is the perfect donation vacation for you. For more information on how you can be a sponsor, CLICK HERE.
For more photos of the Necker Island dinner visit Tim Williamson (c) TDWMedia.com
For more photos of other Winemakers Dinners visit Tim Williamson (c) TWDMedia.com