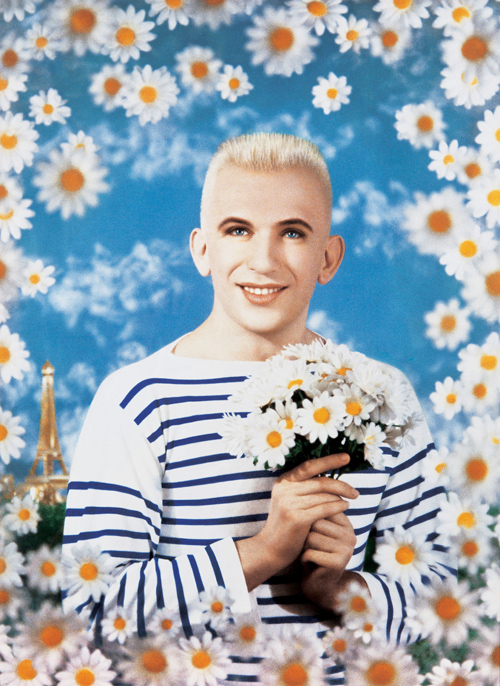 Jean Paul Gaultier spoke about how much of his childhood influenced his creativity and love for design. He shared the times in his childhood that shaped who he is today. It was these small events that, if they did not occur, he might not be who he is today. Perhaps without these "ah-ha moments", he would have lost his passion and lived a life of regret and frustration.
It seems that no matter who we are, our childhood leaves an indelible mark on who we become and the decision we make about our future. It occurred to me that as parents, we tend to put so much pressure on our children to be what we want them to be — an athlete, a ballerina, a cheerleader, a Miss Pageant Winner — that we forget about our children's personal talents and passions.
Ironically, it was through Jean Paul Gaultier's freedom as a child and the unconditional love from his grandmother that he was able to nurture his skills and imagination. He shares that we all really want the same things: to be loved, to have freedom, and to be acknowledged for who we truly are. Perhaps if we gave our children some breathing room and lots of love, we could watch them grown up to be what they want to be, and not diluted versions of society's (and our) expectations of them.
Gaultier on Love
It was in the safety of his grandma's loving care that he found absolute adoration and the freedom to be curious. She was a big fan of corsets and one day he asked her about them. She let him hold her favorite one, made of soft peach-colored silk, and there he, too, fell in love with the corset. It was decades later that that special moment with his grandmother translated into the creation of Madonna's famous corset she wore on her Blond Ambition tour.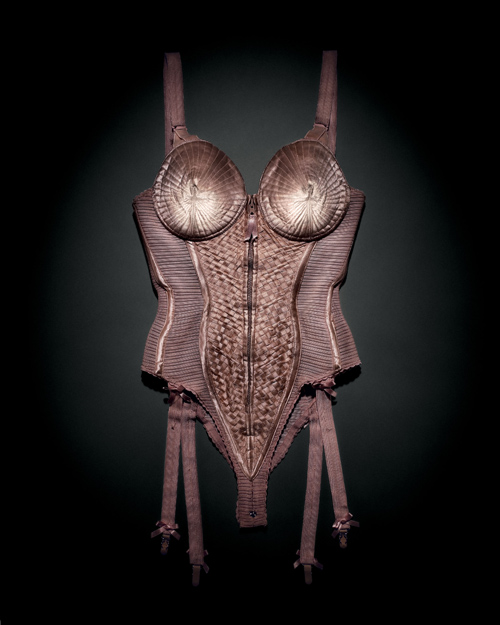 With his grandmother, Gaultier was free to explore and learn without judgment or rules about gender. His grandmother shared her love of fashion with him and was always there with armfuls of hugs and kisses for him. With her, he was free to be the brilliant, young Jean Paul Gaultier.
Gaultier and His Teddy Bear
His teddy bear, named Nana, was the first model who wore Jean Paul Gaultier's fashion inventions. As a child he spent hours crafting the now-famous cone brazier for Nana. It was this stuffed toy that allowed Jean Paul Gaultier to express his creativity in a secure place — without fear of ridicule or teasing. With Nana, Jean Paul Gaultier was able to explore his art and uncover his incredible talent.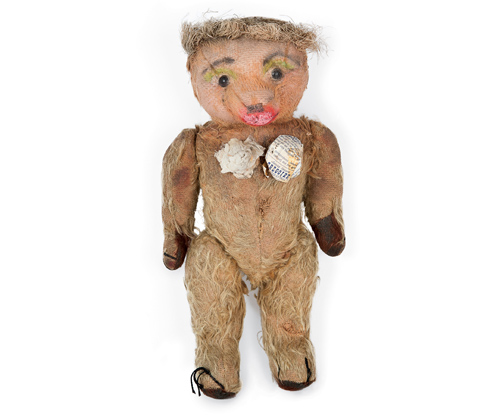 Gaultier and Beauty
One day at school, a beautiful Algerian girl showed up. Her skin was milk white-almost translucent. "So thin was her skin," Jean Paul Gaultier shares, "That you could see her small blue veins." Her hair was astonishingly red with crazy curls that took over her head and face. At that moment he experienced pure beauty. He wanted nothing more than to be her friend, so much so that he lied and told her that he, too, was Algerian. She became the first of his many imaginary muses as a child.
He take pleasure in finding the beautiful where others don't, be it in a tin of cat food or in the dressers of his grandmother's boudoir. His passion for the unusual is always present. Jean Paul Gaultier's models are individuals who he finds both beautiful and interesting. Tattoos, piercings and crazy coifs are typical findings on his runways.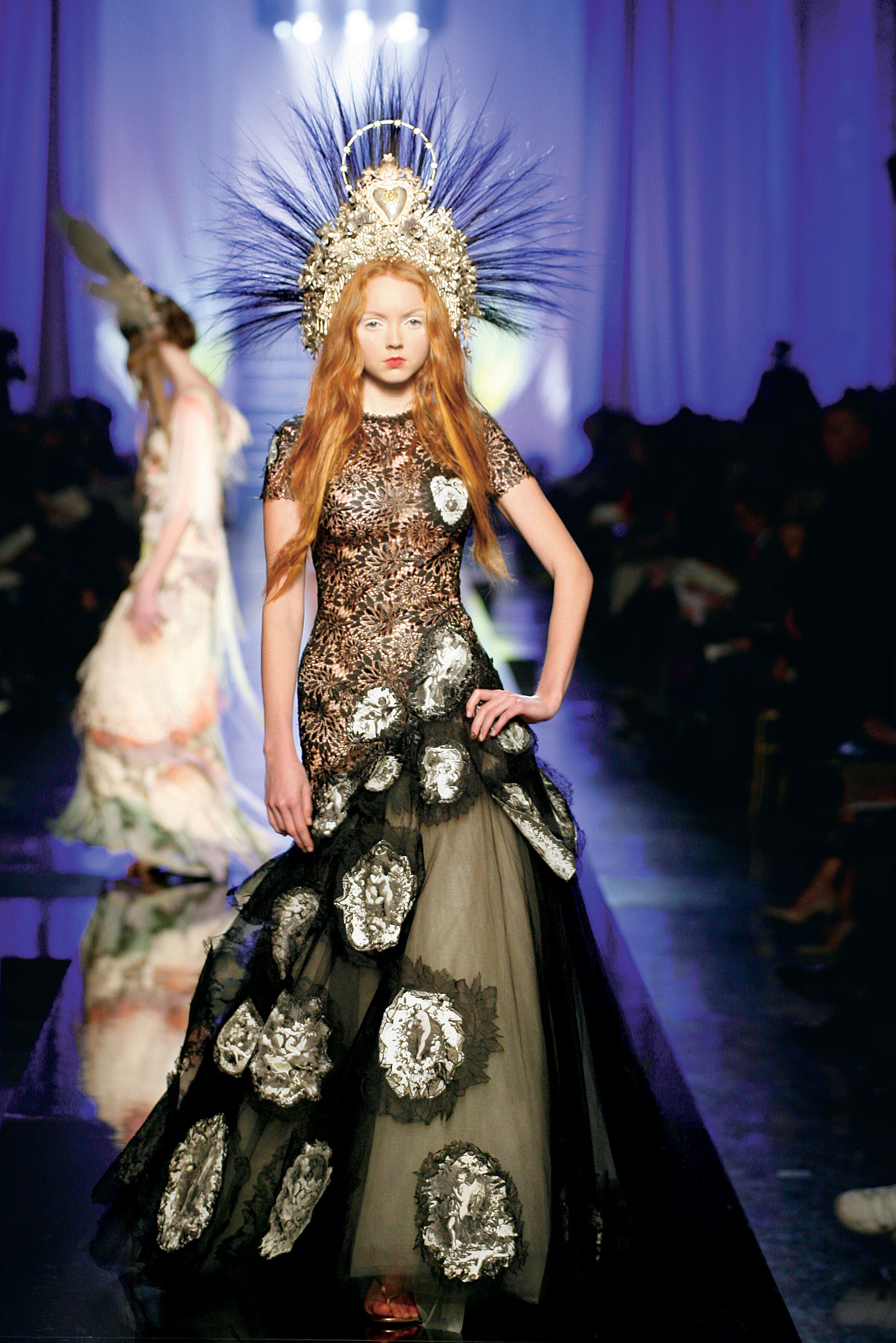 Gaultier and Acceptance
Jean Paul Gaultier admits that he was the quiet, unassuming child in the back of the class who did not speak much. Unlike the other boys his age, he did not play sports or hang out. He felt like an outsider and lacked self confidence.
One day, his teacher caught him doodling while in class. To punish him for not paying attention, she pinned the drawing on his back and made him do laps of shame around the classroom. Her goal was to humiliate him in front of his peers, but the opposite happened. When the other boys saw the sketch pinned to his back, they were awed by its force. Jean Paul Gaultier's classmates came up to him after school and asked if he would draw them all sketches.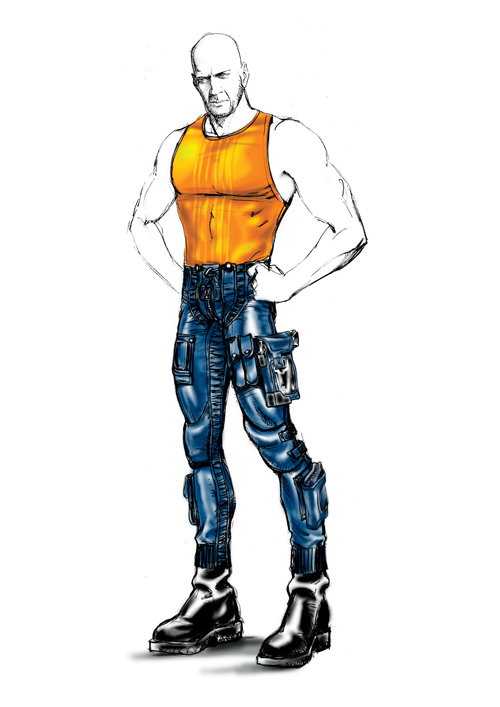 It was in that profound moment that Jean Paul Gaultier found acceptance for his talent and he knew that art and fashion would be his life. He was acknowledged for his passion and, for the first time in his life, he felt like he belonged.
Like Jean Paul Gaultier, we all want to belong and be loved. As parents, it is our responsibly to allow our children the space to play, imagine and discover their truths. This can't happen if we over-schedule our children with activities we want them to be involved in, nor will it help that we set societal expectations on them based on mainstream beliefs.
Perhaps we can learn a lesson from Jean Paul Gaultier's grandmother and just allow our children to roam free in a space of acceptance and love. Who knows? In doing so, our children might become the next fashion icons or world leaders.