Is it true that baby boomers are getting kicked out of the market by younger, spryer, energetic twenty-somethings who can work 38 hours a day on Red Bull? Not to Kenneth Cole; from his perspective everyone has a chance to succeed regardless of their age. And, based on his 30-year track record, it looks like this talented designer knows a thing or two about success.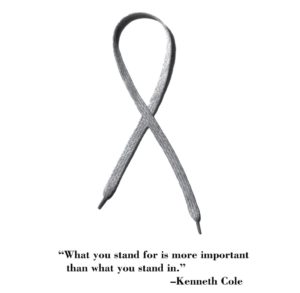 With no money and little experience, Kenneth Cole took the fashion world by storm in 1983 when he did the unthinkable. Unable to pay for the standard hotel room used to showcase his new line of shoes, he set up a movie trailer on the street, changed his company to Kenneth Cole Productions, got film permits, and shot a
film. In 48 hours he sold 40,000 pairs of shoes. Indeed, there is no business like shoe business. 30 years later, Kenneth Cole is still pushing the envelope and creating a force that is making positive changes in the world. How did he do it?
Here are a few words of wisdom from Mr. Cole:
Think Outside the Box: The best solutions are not necessarily the most expensive ones but often the most creative.
Dedicate Yourself: You need to work hard to be successful and it's never going to be just 9 a.m. to 5 p.m. to accomplish your goals. You have to commit yourself — not just physically — it is also an emotional commitment.
Embrace Change: Remember the landscape is always in motion and that you need to define how you will be a part of the change.
Understand the Goal: The most important objective is to stay relevant in your industry. Keep informed, educated, and ahead of the game.
Get Inspired by Technology: Learn how to use Facebook, Twitter, Linkedin, and other forms of social media. The ability to talk to huge audiences in real time is very powerful.
Be Passionate: Find a career that you are in love with and that affords you the ability to live your dreams.
Get Involved in Social Change: Use your talents to help others. I've found in most cases the person doing the help invariably feels they are the greatest beneficiary and in fact they are getting as much, if not more fulfillment out of the experience as those being helped.
Create Value: Become the person that makes it happen. Don't know how to? Learn it. There are so many new platforms for people to redefine themselves and connect.
Focus on the Future: If you focus on the past you can't move into the future. If you're looking in the rear view mirror, you are going to miss the bump in front.
Ask: Offer help. We all have different talents, needs, and interests. Yours can help others, but you need to ask.
Through the years, Kenneth Cole has been dedicated to creating meaningful social change. In the '80s his ad campaigns set the media on fire with their bold messages about world events. He was the first in fashion to create provocative ads that focused on politics, AIDS, and homelessness.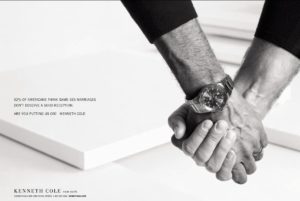 His evolution has taken him from focusing on profits to creating purpose. Since 2004, Kenneth Cole has been the Chairman of amfAR (The Foundation for AIDS Research). Over the course of their more than 25-year history, amfAR has invested more than $366 million in its programs, creating significant advances in HIV prevention, treatment and care.*
Now, he has collaborated with Rizzoli on an interactive book about his inspiring life. Titled This is a Kenneth Cole Production, the coffee table book dives deep into the soul of the man and the soles of his shoes. It gives readers a glimpse into the making of a multimillion-dollar fashion empire and includes contribution letters from people who have worked alongside him in the industry including President Bill Clinton, Robert Redford and Diane Von Furstenberg. The book also features exclusive video content in the form of augmented reality that can be viewed through Junaio, a free mobile app.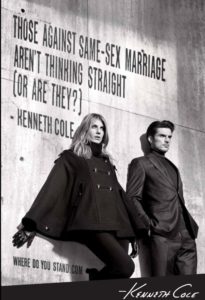 What does Kenneth Cole think his greatest achievement has been? "I am most proud of my ability to bring fashion and social causes together and put them into one business platform that has created real, positive change."
*amfAR accomplishments have helped extend, improve, and save the lives of countless people around the world living with HIV/AIDS or vulnerable to HIV infection. Most notably amfAR has pioneered research that ultimately led to the use of antiretroviral drugs to block mother-to-infant HIV transmission. As a result, mother-to-child transmission has been all but eliminated in many parts of the industrialized world.